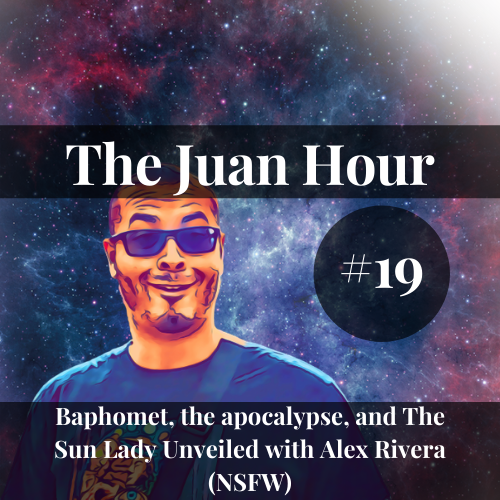 This one went off the deep end. Some details are graphic. In this episode, we talk to Alex Rivera from The Aeon Eye. We discuss Baphomet, the apocalypse, and his latest book The Sun Lady Unveiled. We also discuss some other esoteric subjects. This episode gets very dark and heavy, definitely NSFW. I hope you enjoy it. 
Check out Alex's work:
The Sun Lady Unveiled (digital copy)
The Sun Lady Unveiled (hard copy)
Check out our blog at www.thejuanonjuanpodcast.com
Please shoot us a comment, rating, and follow us on social media 
Thank you for tuning in!