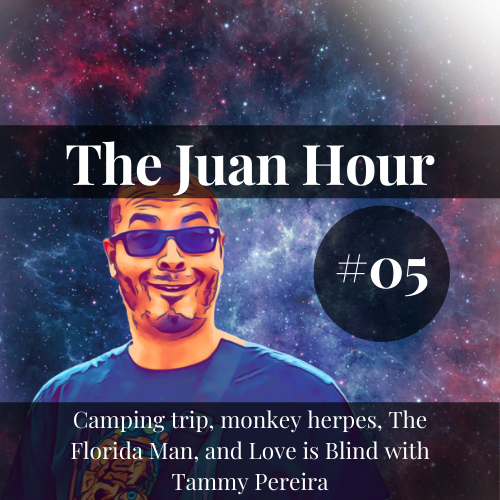 SPOILERS: We talk about the Love is Blind show on Netflix.
Is love blind? In this episode, we talk about our recent camping trip, monkey herpes, The Florida Man, and Love is Blind with Tammy. We let you hear our live reactions to the finale of Love is Blind and you also hear me stub my big toe while I moan in agony!
Check out our blog at www.thejuanonjuanpodcast.com
Please shoot us a comment, rating, and follow us on social media 
Thank you for tuning in!